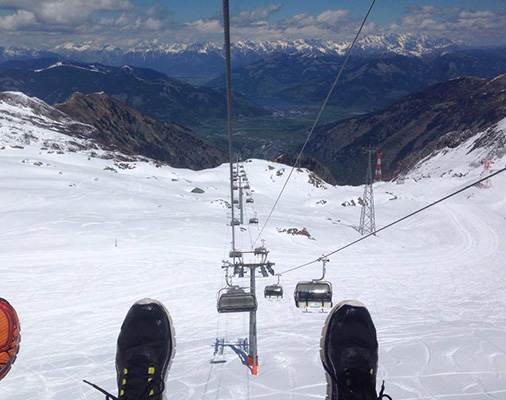 After 4 weeks at home of rest and fitness, it was already time to get back on the skis.
I just finished my first camp of the 2016/17 season with the new BSS development team, in Austria. This program has been set up with the aim to help us progress on to scoring Europa cup points. It was great meeting the coaches, Reini and Stefan and getting back to the basics.
We had an awesome setup starting off in Kaprun on the Kitzsteinhorn glacier then the last week at hintertux. Having time on snow this early to drill in the basics is going to make a big difference.
Now back home for three weeks to work hard on the physical training before the next camp. I will also be heading up to Stirling, Scotland in that time for fitness testing at the Scottish institute of sport. They'll asses me and help me out with a conditioning program to follow. I've never had testing in such detail before so I'm pretty excited.
I'd like to thank my sponsors for their amazing support. I'll keep you up to date and make another post soon.